Bull City Rumble - Vintage Motorcycle Show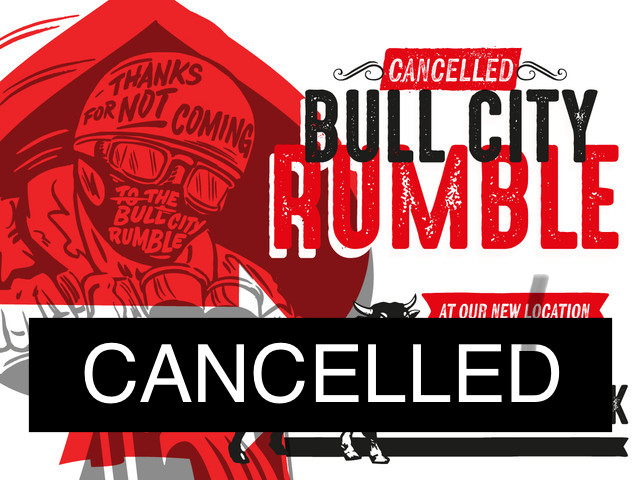 The 2023 Bull City Rumble is Cancelled.  Hope to see you in 2024.
The Bull City Rumble is a world-renowned vintage motorcycle and scooter rally hosted by Ton Up NC annually on Labor Day Weekend in Durham, NC. Thematically, the event has its roots in the traditional rivalry of Mods vs. Rockers, the sensationalized clash of two youth cultures- scooter riding mods and motorcycle riding rockers, in 1960's England. The event has evolved from its humble beginnings in a parking lot in 2005 to a multi-venue, multi-day rally drawing thousands of enthusiasts from all over the world.
The hosts, Ton Up NC, are a small nonprofit group of enthusiasts with a singular mission: to promote the riding, restoration and racing of vintage motorcycles through education and outreach.  When not organizing events, the members of Ton Up NC compete nationally in vintage dirt and road motorcycle racing.
Please join us NEXT YEAR (2024) on Labor Day weekend, 2024, downtown Durham will again be filled with the sights and sounds of vintage scooters, motorcycles and enthusiasts from all four corners of the globe. 
Make plans to come join us for one of the best two-wheeled events in the South: The Bull City Rumble August 31st, 2024.
BIKE SHOW CATEGORIES INCLUDE:
Vintage British (up to 1979)

Vintage European (BMW, Guzzi, Ducati etc. up to 1979)

Vintage Japanese (up to 1979)

Vintage American (up to 1979)

Post Vintage (Older sport bikes)

Retro Modern i.e. Modern Bonnie, Guzzi V7 Classic, Kaw w650 etc.


Competition (vintage dirt/road race bikes)

Vintage Scooter/Moped

Vintage Choppers (all makes)

New-Vintage Bobber (all makes)

New-Vintage Brat (all makes)

New - Best Cafe Racer (all makes)
All entries must run.
COST:
FREE -Bike Show Access, Motorcycle Parking on Main Street

$TBD -Complete Registration (T-Shirt, Bike Show Entry & After-party Access)
A la carte:
Bike Show Entry Form

Event T-Shirt

Patches
THE SCHEDULE:
Fri. August 30, 2024
 
5:00 pm-  Rumble Registration Party (Meet & Greet)
TBA
Sat. August 31, 2024


9:00 am Motorcycle Breakfast & Early Bird Parking
TBA
9:30 am Registration Open (till 1:30pm)
TBA
10:00 am Vintage Motorcycle, Scooter and Cafe Racer Show
TBA
-Tech Sessions
-On Street Parking
-Tech Sessions
3:00 pm Bike Show Awards 
Commonly Asked Rumble Questions:
Q: Can I park my bike on Main Street without registering?
A: Absolutely, motorcycle parking is always free at the Rumble.
Q: Can I put a For Sale sign on my bike at the Rumble?
A: Yes. Many titles have changed hands at the Rumble.
Q: Where should I stay?
A: Durham is full of amazing hotels at every price point.  
Q: Hot much to attend the Rumble?
A: Thanks to our amazing sponsors and merch customers, the Rumble is always FREE to attend and open to the public.
Q: Do I need a vintage bike to park on Main Street?
A: Nope.  We just ask you park in the general parking section near the Social
Q: So if everything is FREE why should I pay for a full registration?
A: Good question. Full registration helps us pay for the Rumble and includes an event shirt or hand screened Rumble  poster, a bike show entry and other cool goodies and perks from our sponsors. But it's not necessary to enjoy the bike show, music, main street parking or tech sessions. 
LINKS:
Please support the sponsors of the Bull City Rumble: